Life according to Macklemore.
One of my favorite artists, Macklemore & Ryan Lewis, has a new album coming out today. Perhaps you're going out on the town tonight to celebrate all the new beats that are dropping and you wanna look super fresh, but are not sure exactly what to wear. I put together a chart to help you out based on the wise words of Macklemore from his song Thrift Shop.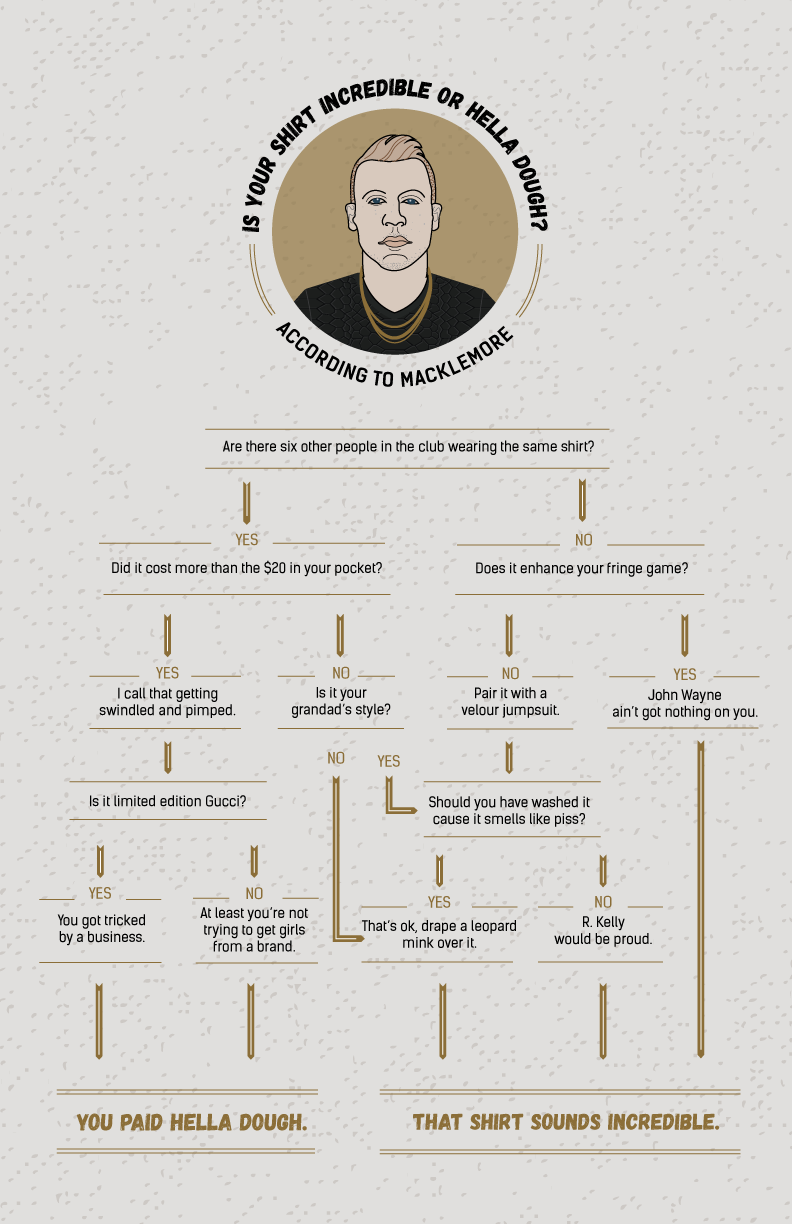 Cover photo thanks to Gigantic Squid.